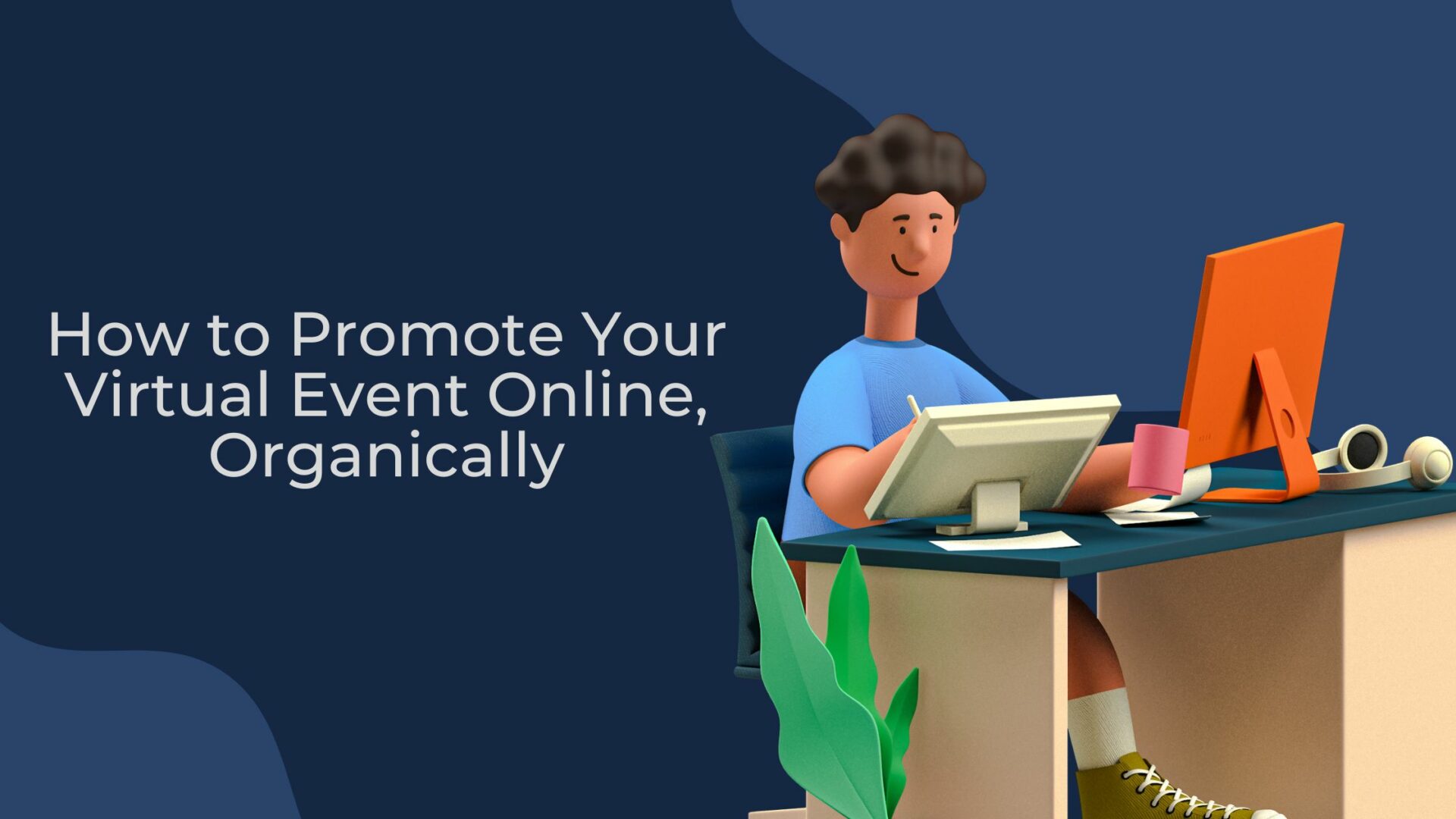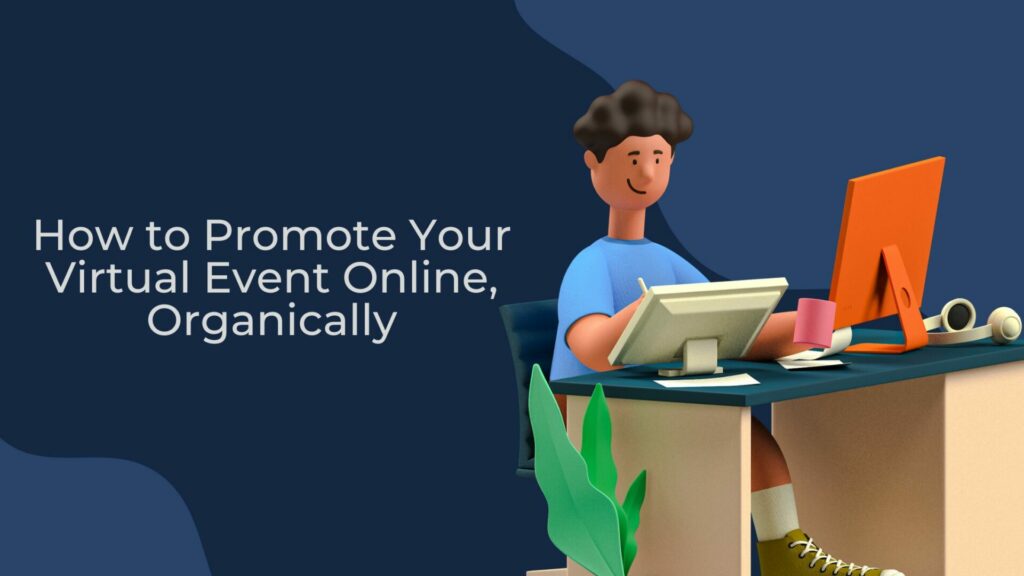 Technical advances have provided recourse for marketing and advertising in the past decade — namely through virtual events. With the world's rapid digitalization, virtual events have become the norm for businesses to reach new audiences and improve existing connections. In fact, Cathy Song Novelli claims global virtual events could grow at a combined growth rate of 23.7% between 2021 and 2028. She also indicates that virtual events can leverage traditional in-person events in myriad ways, resulting in a growth in event attendance, revenue, and ROI.

Though virtual events are quickly becoming instrumental in how businesses approach marketing, creating a successful one shouldn't cause financial distress. So, we've listed several tips to boost your virtual event's effectiveness organically.



Use captivating graphics
Creativity piques curiosity, which is important in retaining interest within the context of virtual events. Because your event platform serves as the venue, aesthetics and visual components are crucial in maintaining an immersive experience.

You can design your virtual event with several thematic elements. For example, creating a custom banner, coordinated graphics set, and an engaging slide deck can appeal to the aesthetic sensibilities of your audience. Custom banners should incorporate color — better if it's aligned with the business' brand book to promote cohesiveness — to attract attention. For texts, font and size should be easily digestible, with a focus on essentials such as the event name, date, time, and platform.



Start an event page
An event page is a tool for your audience to explore all the relevant information regarding your event. Event pages can also contain highlight videos, schedule updates, promotional offers, and giveaway contests. If you choose to include these, remember to regularize your posting intervals, as steady content helps in building credibility and anticipation.

As we discussed in our post on 'Promoting your Virtual Event in 2022', you can also mention, and tag featured guests, speakers, and sponsors who will be in attendance as they can draw in more visitors.

Besides content, visitors also value an event page's interface, though page designs are based on what kind of event you want to hold. Single landing pages have been successful options for virtual tradeshows, while multiple pages are more appropriate for communicating comprehensive information about sponsors, speakers, and agendas.



Use hashtags and keywords in the copy
Search engine optimization (SEO) utilizes keywords and hashtags to help you rank in search engines. While initially used with search engines like Google, each platform, even social media, now has its own form of search optimization. Maryville University outlines some of advantages of being search-friendly such as the ability to boost post visibility, lead traffic to your site or page, and maintain your clientele's interests. This is helpful if you plan to hold virtual events on Instagram, Twitter, or even TikTok.

For example, Instagram lets you create a hashtag unique to your event and one specific to your volunteers, building on these two types of hashtags helps generate buzz. While SEO can optimize traffic based on what they're already searching for, it also helps create an unpopulated hashtag that will prevent your event posts from getting lost in a sea of content. You can drive higher traffic to your event and reach a wider audience with the right keywords and hashtags. Plus, you can also use it to catalogue your posts more efficiently.



Send out e-invites
Not only are digital invites, or e-invites, straightforward, but they also reduce delivery time, prompt faster responses, and are more eco-responsible. Digital invites are also easily customizable. This means last-minute changes can be added, and you can rest easy knowing the information will still reach your guest list.

Digital invites are beneficial in that they can track engagement. Lana Alibabic explains engagement tracking provides data on how many people have viewed the invite or how many have responded, leading to a more effective and targeted event planning campaign. Additionally, digital invites grant you room for adjustments. For example, invitees can send scheduled reminders within a limited time frame. This makes finalizing your guest list a breeze, as affirmative responses will be recorded before the time limit.


Immersive and inclusive virtual events are wonderful ways to widen a business' scope and establish stronger connections. By applying any of our advice listed above, you can shift towards smarter practices in promoting your virtual event.
Post exclusively penned for websitetesting.sarcontech.com
by Noelia Wyatt