We Are Attending the Exhibition Excellence Awards & Summit 2023
Join us at the Exhibition Excellence Awards, an esteemed recognition initiative for the Exhibition & Convention Industry. This year's event promises an exhilarating experience filled with action-packed activities, unparalleled business opportunities, and unforgettable moments. On the 7th of July 2023, at the India Expo Mart in Greater Noida, over 500 exhibition organizers, trade and professional associations, corporate leaders, venue representatives, and MICE stakeholders will come together to celebrate excellence.
Register to become a part of our AI Event Manager
Sarcon is the go-to enterprise-grade exhibition technology platform that delivers exceptional results. With a track record of working with Fortune 500s like Microsoft, Emerson, HP and MCI, we specialize in providing tailored solutions that elevate your event.
Our comprehensive range of cutting-edge products includes seamless registration, efficient exhibitor management, and powerful Expo Apps that foster connections between attendees and exhibitors. Experience the best of both worlds with our innovative AR/VR capabilities, allowing for immersive virtual experiences while preserving the essence of in-person interactions through digital twins.
At Sarcon, we're passionate about leveraging AI to revolutionize exhibitions. Our AI-driven solutions offer personalized experiences, optimize resource allocation, and provide valuable insights for future enhancements.

Meet our team at the event to explore the endless possibilities, and witness the future of exhibitions. Fill the form and let us show you how we can take your exhibition to the next level.









" We chose Sarcon after evaluating 17 other vendors .."
Team Espousal South Africa -
Amanda & Arvind - Directors
"The conference received 3-4 times more participants .."
Eric Buhler- Director- Enterprise Agility University - San Francisco- California
"I`d like to thank Sarcon from the bottom of my heart, .."
Xiaomi
- COO Muralikrishnan
"Sarcon helped our Russian delegation easily navigate .."
Evgeny Suvarov, Director , Russian Electronics Developers and Manufacturers Association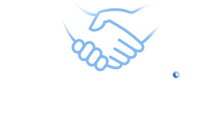 "Sarcontech is synonymous with Innovation in the Virtual.."
Biju Krishnan , Head of Conferences, Symmachia Global - Dubai
Experience
Endless Expo & Exhibition Possibilities

with Sarcon