Say hello to truly immersive
Virtual Events
Reduce attendee drop-offs, Boost audience engagement & Accelerate sales pipeline like a pro
Trusted by global brands like MCI, Emerson and LinkedIn
Modern organisations need
Mordern Ways

to engage event audiences
Join the tribe of global brands that have taken their events virtual with Sarcon. Recreate every experience found in an in-person event in an immersive and intelligent manner with our highly customisable 3D and 360° (VR-like) solutions.







" We chose Sarcon after evaluating 17 other vendors .."
Team Espousal South Africa -
Amanda & Arvind - Directors
"The conference received 3-4 times more participants .."
Eric Buhler- Director- Enterprise Agility University - San Francisco- California
"Sarcon helped our Russian delegation easily navigate .."
Evgeny Suvarov, Director , Russian Electronics Developers and Manufacturers Association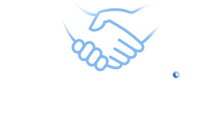 "Sarcontech is synonymous with Innovation in the Virtual.."
Biju Krishnan , Head of Conferences, Symmachia Global - Dubai
Our 3D virtual  events platform is immersive, engaging and feature-packed.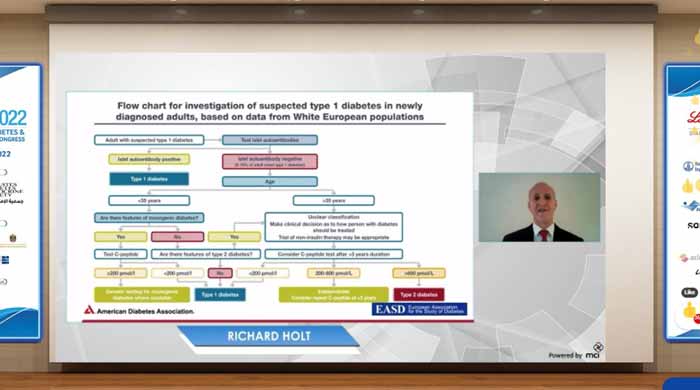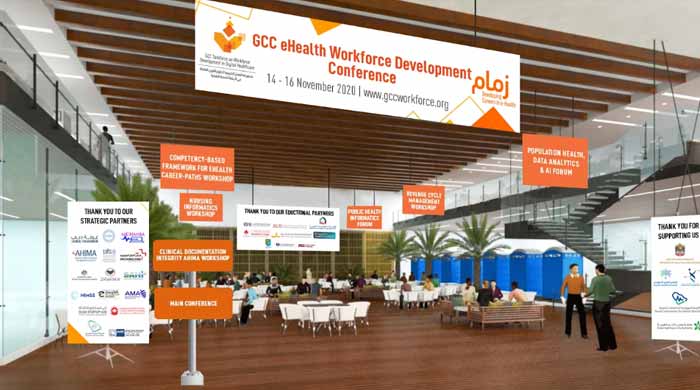 Sarcon is the
go-to choice

for event pros.
Having worked with thousands of top event professionals across the globe, we know that your needs are unique, and you won't rest till you get every detail right. Create the exact event experience you want with Sarcon`s comprehensive suite of features.
Event engagement & gamification
With 3D, 3D animated, and 3D 360° options, your event audience will feel like they are at the physical venue with our immersive virtual environment. From virtual lobbies, expo booths, conference auditoriums, networking lounges, and photo booths, you have everything to recreate that magical in-person experience and some more. You can also easily embed 360° footage of your physical venues easily on our platform, in addition to using one of our many computer-generated design templates.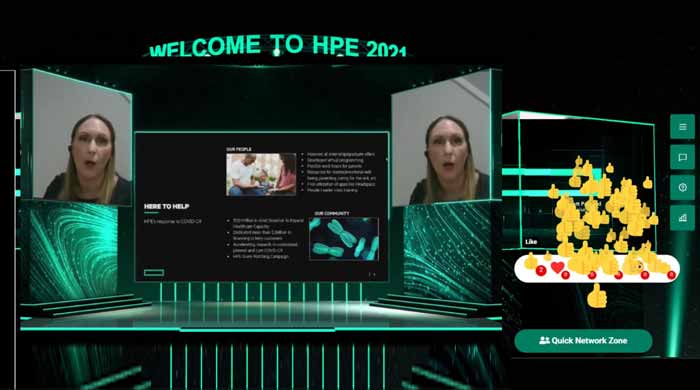 Let's face it; webinars can be boring. With our state-of-the-art 3D conferencing system you can engage your customers and participants like never before! From interactive 3D webinars to complex multi-track conferences with hundreds of sessions and speakers, we have you covered. Mix in QnA, Chat, Polling, live reactions with a state-of-the-art video mixing solution and speaker green rooms to make your presentation engaging to all your audiences.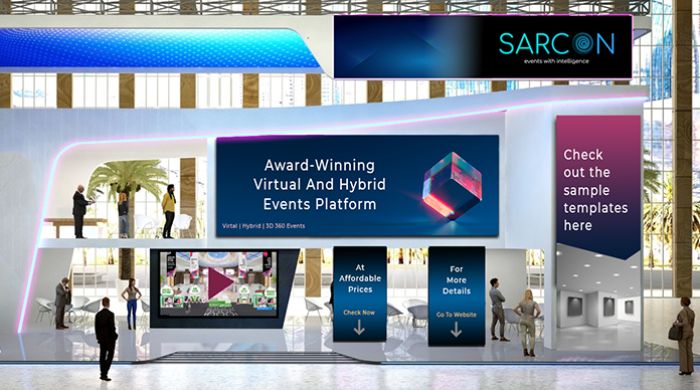 The Expo module is designed with the exhibitor in mind. By providing you with a state-of-the-art and easy-to-use platform, we are opening up new avenues for exhibitors to showcase and connect with all their visitors. Features include: Virtual Booths, Text and Video chat, Business card exchange, Product video showcase, Brochure stand, Meeting scheduler, DIY booth setup , Exhibitor analytics dashboard, and e-commerce integration.
Sell more tickets with the easy-to-use registration, ticketing and event marketing tools from Sarcon. Build an event microsite, sell paid and free tickets, customize access levels, integrate with payment processors, and use customizable forms to capture more information from attendees.
With Sarcon's intelligent matchmaking, your attendees will always be connected with the right people at the right time. Features like our meeting booking engine, avatar-based table networking, virtual business cards, text and video chat will elevate your attendees` networking experience ensuring that they will come back next year.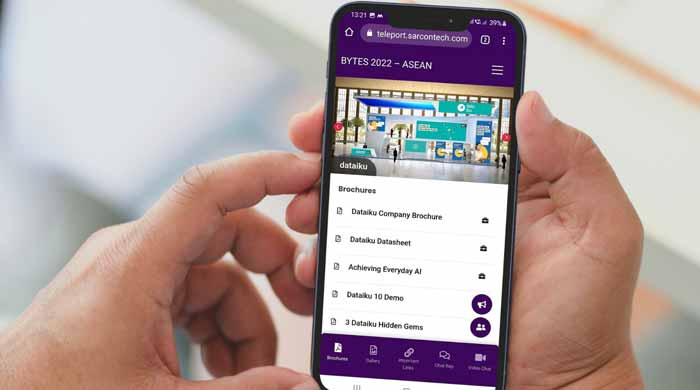 While our 3D events are mobile-friendly, you can also have a super easy to navigate website-like experience for mobile users.
Native and Progressive Web App options are available.
Cloud-Mix - Cloud-based Video mixing
Cloud-Mix is a cloud-based video mixing platform for use in award functions, live concerts and high-profile conferences. Cloud-Mix allows you to access the same level of video mixing quality that is used by top TV broadcasters worldwide, at a fraction of the cost. You don't need to pay top dollar for high-end hardware or expensive mixing technicians anymore.
Event engagement & gamification
Event engagement & Gamification
Engagement is the key to a successful event. Gamification is a great way to engage your audience while also providing an opportunity to drive the behavior you want. With leader boards, scavenger hunts, social walls, photobooth , and even HTML5 games you have everything you need to make your audiences come back for more.
Automating your workflows has never been easier. Take advantage of our integrations to quickly integrate with your favorite tools including Stripe, Slido, Zoom, Youtube and more. Don't see what you need? Simply request support for one of our 100+ candidate tools!
Let us make sure you hit your event goals. Build a buzz around your event and drive registrations with our event marketing tools. Create beautiful microsites, Registration pages- with customizable forms, collect payments, create Email & SMS campaigns, manage Affiliates and use our virality-inducing social sharing tools to help snowball registrations.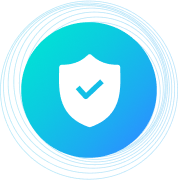 Data Privacy, Security ,
Performance
GDPR , ISO 27001:2013 , 99.9% Uptime Guarantee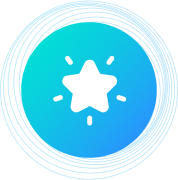 Reviews
Rated 4.9+ on G2, Capterra, Getapp, Sourceforge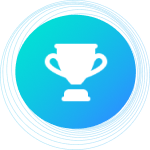 Recognitions
Best MICE tech platform MICE Expo, Official Trading partner Gov of Singapore
Your search for the
ultimate events platform

ends here
Join forces with Us to make your next event an unforgettable success.